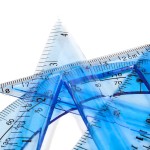 In today's market, where products are often similar, branding has a significant effect on product sales.  Brand value also has a strong impact on the price the customer is willing to pay.  As competition becomes more intense, brand equity is one of the few assets that provides a long-term competitive advantage.
Do you have a deep understanding of your brand's consumers?
Do you know what drives your brand's equity?
Have you established and validated equity measures for your brand?
Have you set objectives against these measures?
Do key decision-makers regularly see results against these measures?
Are people held accountable for achieving brand objectives?
MACRO Consulting, Inc. will work with you to drive brand relevance among stakeholders, gauge how your brand influences customer behavior in a given category, manage and monitor brand equity over time, identify opportunities to extend brand presence into new markets and segments, establish the ideal roles and relationships among brands in a portfolio, and more.