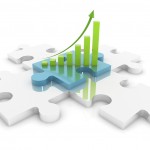 You know that a major key to your bottom line is an optimal pricing strategy.  The challenge is to maximize revenues while minimizing costs all while tracking purchase volume, product pricing (revenue), product features (costs), competitors' pricing, etc.
MACRO Consulting, Inc. will help you set prices to maximize revenue and profit margin by leveraging your customers' willingness to pay with demand for your products at various price points.
We can help you answer crucial questions:
What is my optimal price for my new product?
Will my brand lose significant volume if the product price goes up?
How will the market react to price changes?
What are my clients willing to trade for price, package features, variety, etc.?
Whether you have a new product not yet in the market or an existing product well into its life cycle, MACRO Consulting, Inc. has a range of proven research tools and advanced techniques to help you solve pricing-related problems.